---
The desire to make a jewelry catalog featuring an owl came from a place I don't understand. An elusive place deep down. One that evades words or, at the very least, hides just outside their grasp.
As I have gotten older, I've learned to listen to these voices first and attempt to understand them later. So I gathered fallen aspens and scheduled a photographer. I knew exactly what images I wanted captured on these pages, though I didn't understand why. What did aspens and an owl have to do with jewelry? What was the connection? Plus, there was this word I kept hearing in my head – home. Home. Not mountains or earth, but home.
On the surface, the connection seemed to make sense. Birds of prey are at once powerful and beautiful. They are as arresting in their beauty as they are adept with their talons. Much like the mountains I call home, they are capable of leaving you breathless while also being deadly. But there was something else.
I read somewhere that the owl is seen as a symbol for wisdom and intuitive knowledge. Because they are able to see at night, they have come to represent an ability of seeing what others cannot. Was the symbol of intuition literally guiding me?
And the jewelry? This place, this earth, brought us the owl and the mountains and the gemstones and diamonds featured in these pages. It also brought me. I've always said I'm grateful to do what I do where I do it. I suppose I didn't realize exactly how much until now.
The short answer is I don't know why it had to be this way. Only that it did. One thing I do know is I've stopped trying to articulate it. I've stopped trying to fit in a box. Nature knows the connection between things. And me? I've decided to trust. I've decided to be...
AS WILD AS THE WIND
LUCIFER VIR HONESTUS
Pearl Stud Earrings
LUCIFER VIR HONESTUS
Parrucchini Necklace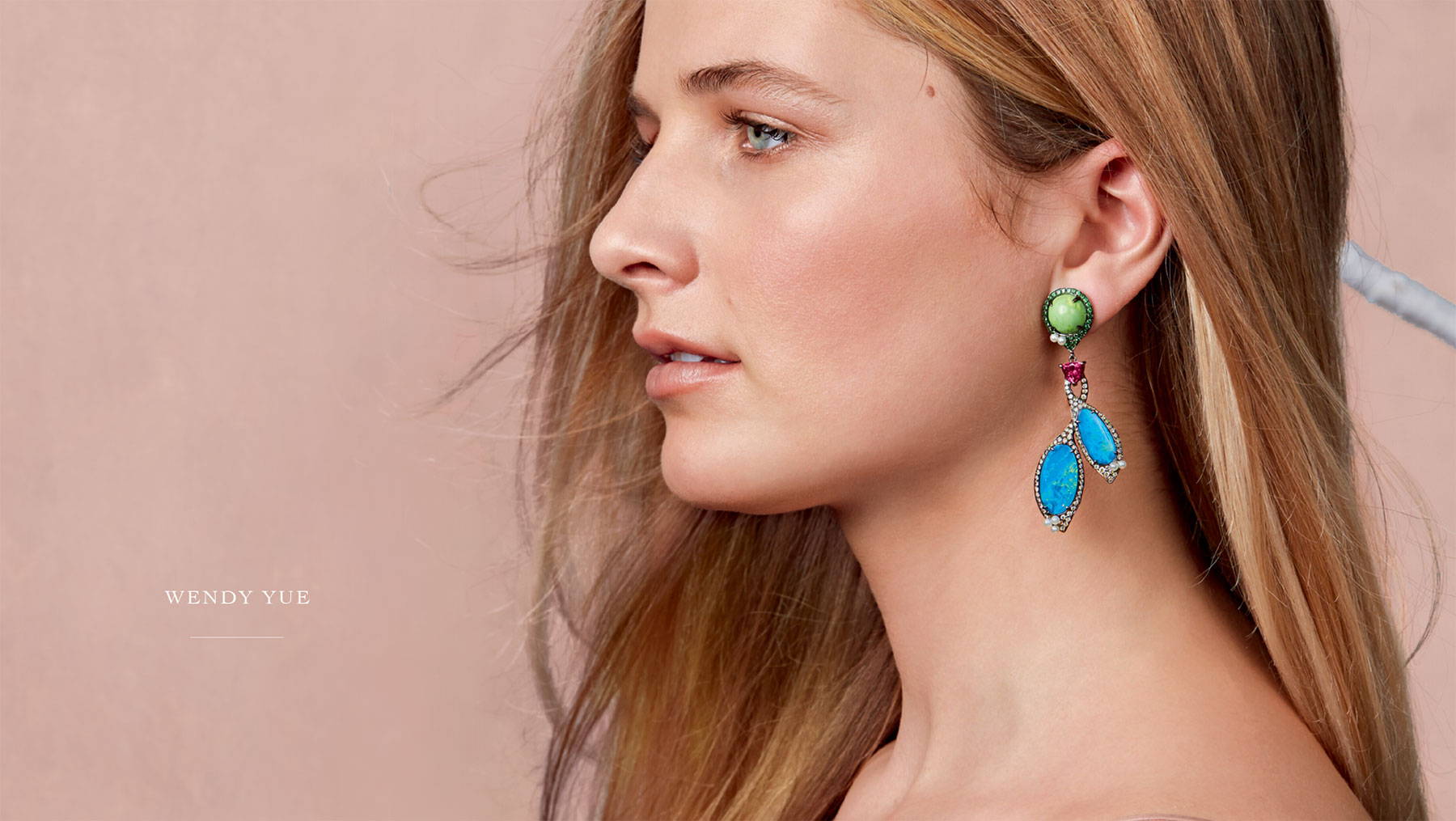 MARGOT MCKINNEY
Pearl Strand
GURHAN
Antiquities Charm Bracelet
GURHAN
Amulet Hue Antiquities Necklace