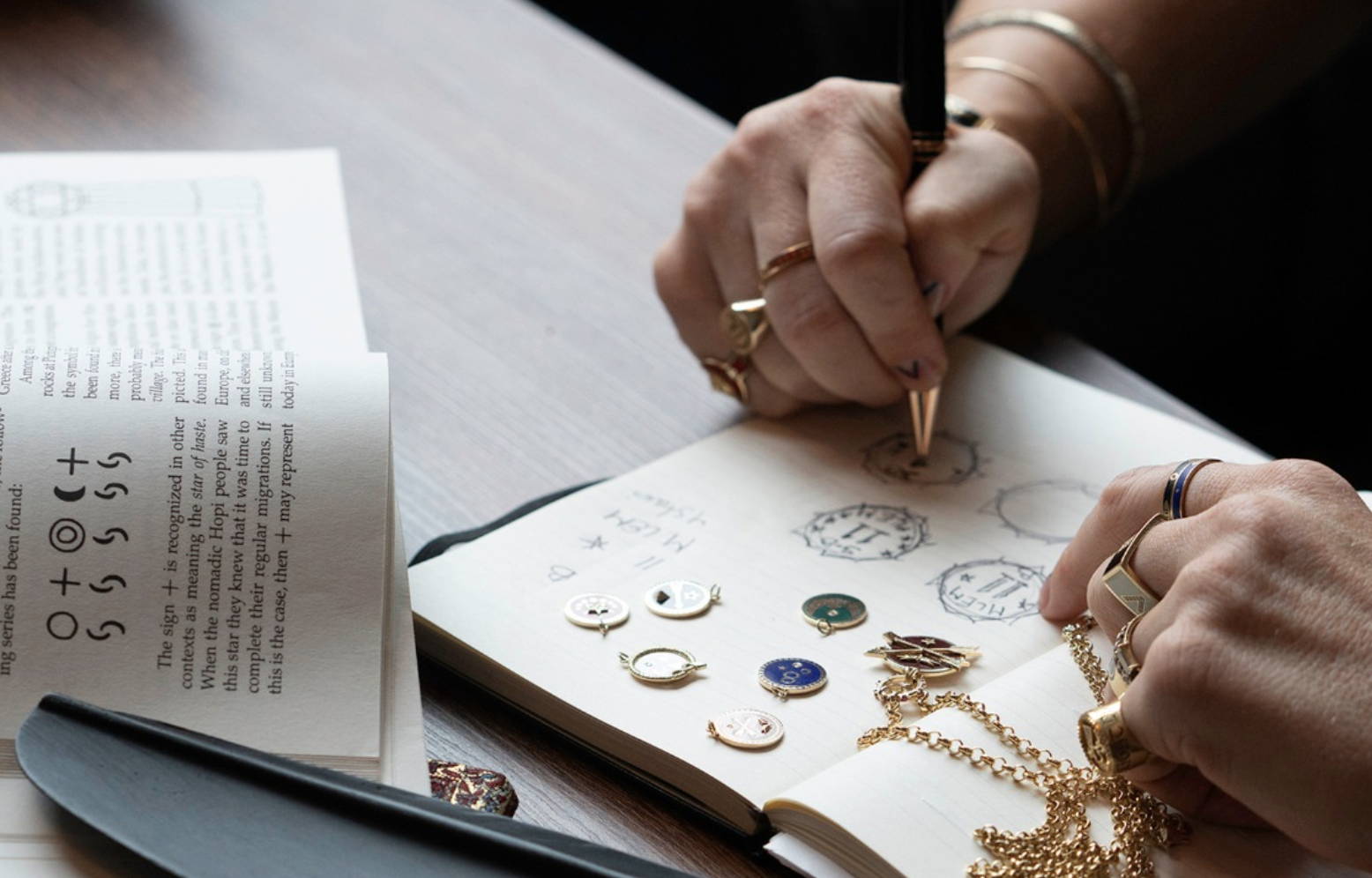 Foundrae wants their clients to create meaningful jewelry.
When Beth Bugdaycay created her high-end jewelry line, she sincerely wanted to create jewelry that would spark engagement and conversation with others.
With this in mind, she made a brand that allows individuals to design a statement of who they are and what they strive towards in their life.
Not only has Beth achieved this with her unique collection of tenets that represent many of our daily values, but she also has a unique bespoke collection, which allows you to design your own expressive medallion.
Beth loves hearing individual's stories and wants to work with you to create one of a kind symbols for your jewelry collection.
Perhaps your family has a signet that you want to add to your Foundrae necklace.
Or maybe you have a unique word or symbol that you want to make into a medallion.
With Foundrae's bespoke collection you can meet with Beth and learn how to make these personal symbols into your own jewelry.
We love this concept and cannot wait to see what our customers come up with that specifically expresses their own heart.