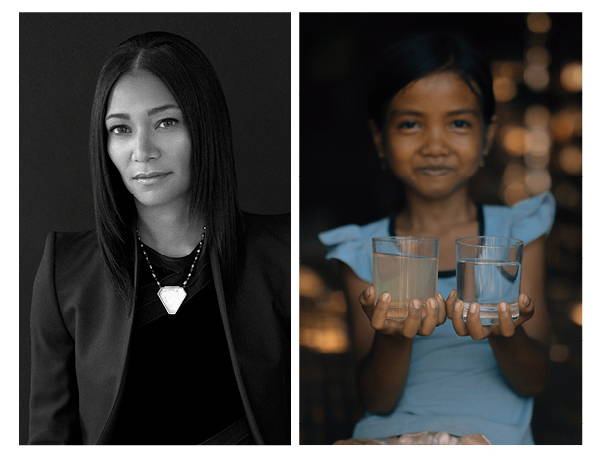 Dear friends,
We hope you and your family are well!
A sincere and heart felt thank you to each and every one of you who support and collect Monique's work. It is due to your generosity over the years that Monique has been able to fund multiple clean water and sanitation projects in developing communities that reach over 15,000 people around the world.
Inspired by Monique's commitment to harnessing the power of art and design to support basic human needs, (such as water, sanitation, empowering artisans, and raising awareness of environmental and social issues), Tayloe Piggott Gallery is thrilled to work with Monique during 2020 to collectively fund a clean water well and sanitation project at a school in Africa. In collaboration with non-profit 'charity: water' this will provide vital support to communities in need. During these unprecedented times, clean water is not only the main line of defense in protecting oneself, but also changes everything--- uplifting women, girls, children, and entire communities.
Tayloe Piggott is honored to partner with Monique to donate 10% of Monique Péan sales at the gallery throughout 2020 to 'charity: water'. We hope this will achieve our collective goal: building a clean water well and sanitation project. We invite you to join this exciting and important initiative to make a difference. Each collector that acquires one of Monique's pieces through the gallery this year will have their name (or the name of their choice) added to the clean water well's plaque. Monique and 'charity: water' will take us along on the journey as we fund and construct the clean water well and sanitation project. We will keep you involved and aware through email updates and information online.
Monique's unique designs create a dialogue about the implications of our interactions with the natural world-- highlighting environmental responsibility, sustainability, and methods to positively affect communities across the globe.
We look forward to being in touch with updates on the progress of the well. In the interim, you can learn more about Monique Péan's clean water wells and sanitation projects on Google Earth at:
https://www.charitywater.org/our-projects/completed-projects#lAMYKyQb
I hope you enjoy the sneak peek of curated jewelry designs presented alongside charcoal sketches by Monique below. Please don't hesitate to let us know how to assist with your selections.
Warm regards and best wishes,
Tayloe Piggott x Monique Péan