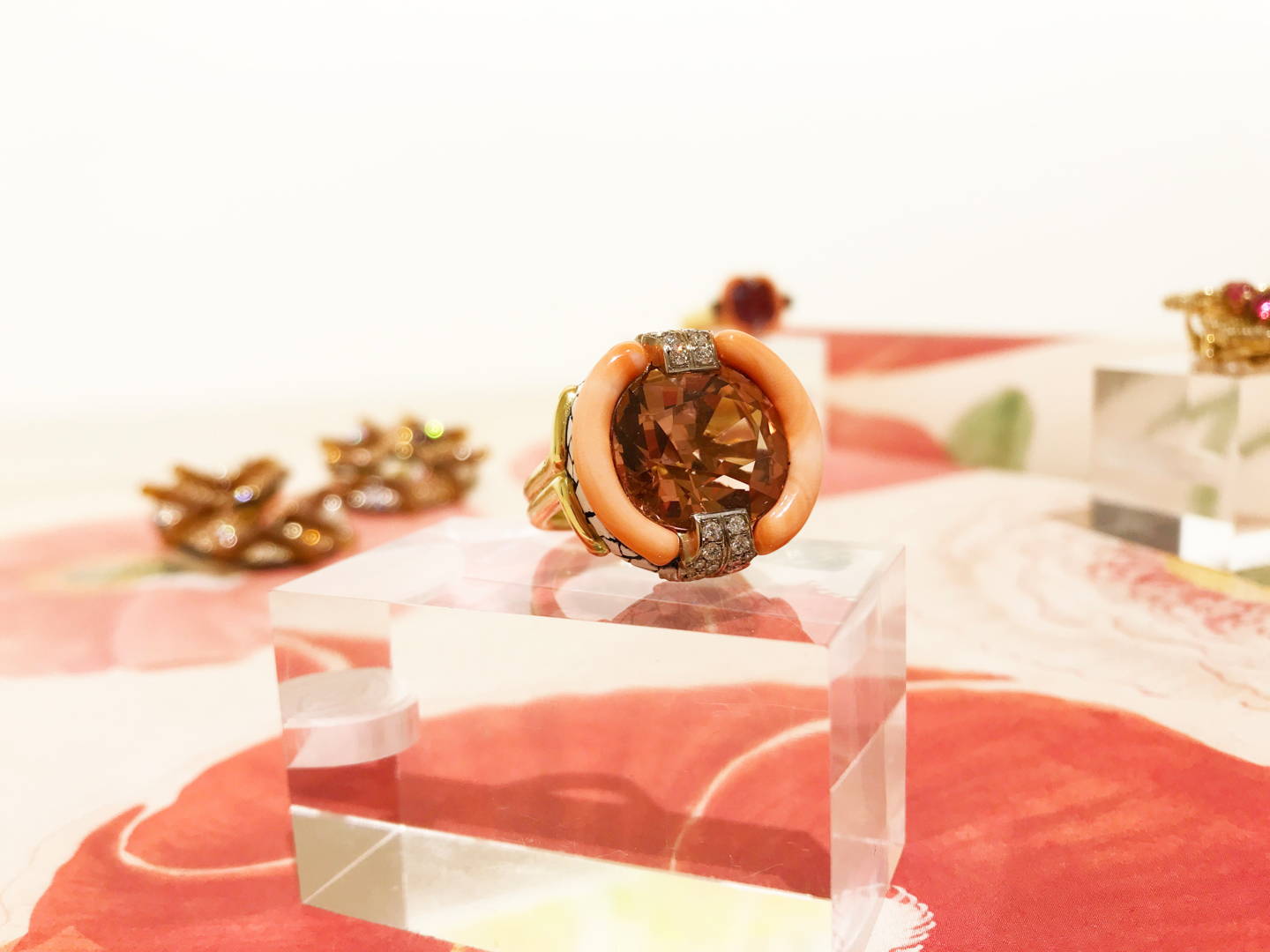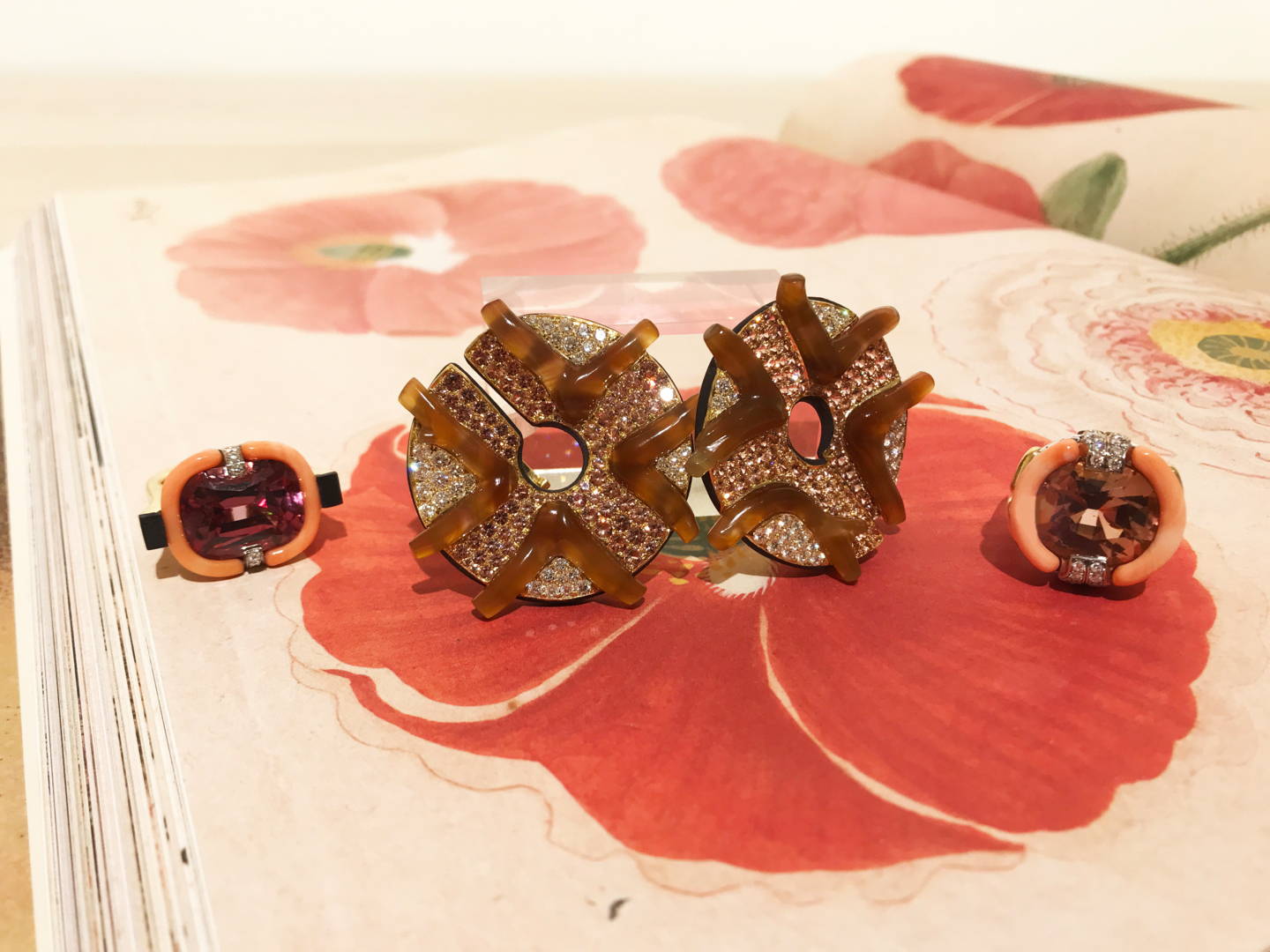 ---
Nicholas Varney is here at Tayloe Piggott Gallery from December 26th until January 1st with his latest collection of fine jewelry.
Come discover his vibrant gemstones that are full of history and culture- creating a special connection to each collector.
The ring above on the left is a stunning pink tourmaline set in 24k Yellow Gold with coquille oeuf (chicken egg shell) accents, coral and DEF diamonds. Truly one of a kind, this ring is part of Nicholas' Koyto Collection that highlights the dynamic, colorful culture of Japan. Come warm up with hot cider, cookies and unique gemstones and meet the distinguished man behind these fabulous jewels.