---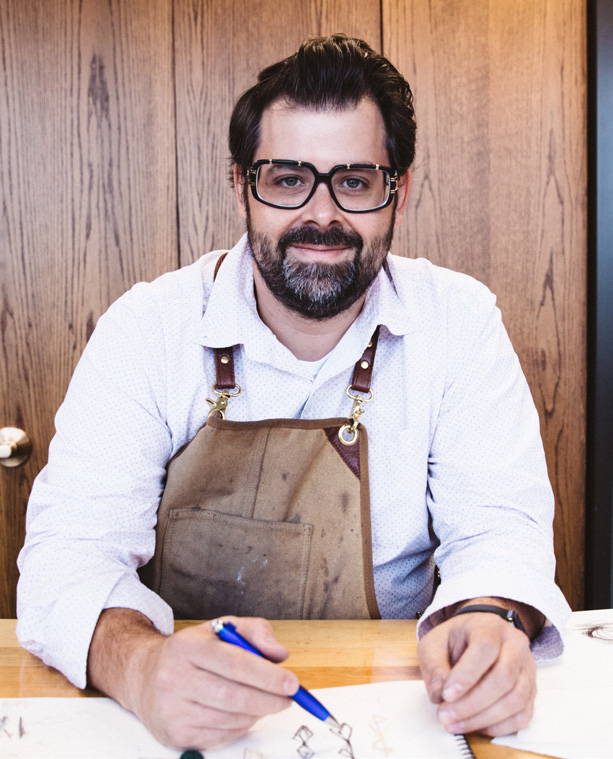 Get to know Adam Foster with these fun questions about his lifestyle!
How do you listen to music? (Such as: radio, home stereo, turn table…) Head phones
Who do you listen to? Electronic
What is a cause near to your heart? Pedal the Cause (cancer research)
What is your favorite color? Black
What animal expresses your spirit? I don't think so.
Describe your ideal evening not working Dinner and drinks with my wife and friends
Do you play any sports?     I like to Cycle
What's your favorite drink? Manhattan on the rocks with Rye whiskey
Do you have any pets?   NO
What is your most indulgent treat?   Donuts  
What is your most loved neighborhood spot? Meshuggah (coffee shop)
How do you order your coffee? with cream (not milk)
Any advice for the youths of our country? make something with your hands
What is your favorite jewelry look?     I love gold.
Is there such thing as wearing too much jewelry? God no
What is your favorite kind of shoe?   Nikes
What is your favorite book or type of writing to read? I like to listen to audio books while I work
Mountains or beach?   City
Silk or cashmere?     Cotton (I'm not that fancy)
Paris or New York? New York
Coffee or wine?     Yes
Do you live by any mantras? Make something great.
What do you always carry with you? small book with pen
What is in your backpack? Tums
What is your most cherished possession? a small wooden box from my father
Do you have a nick-name? no