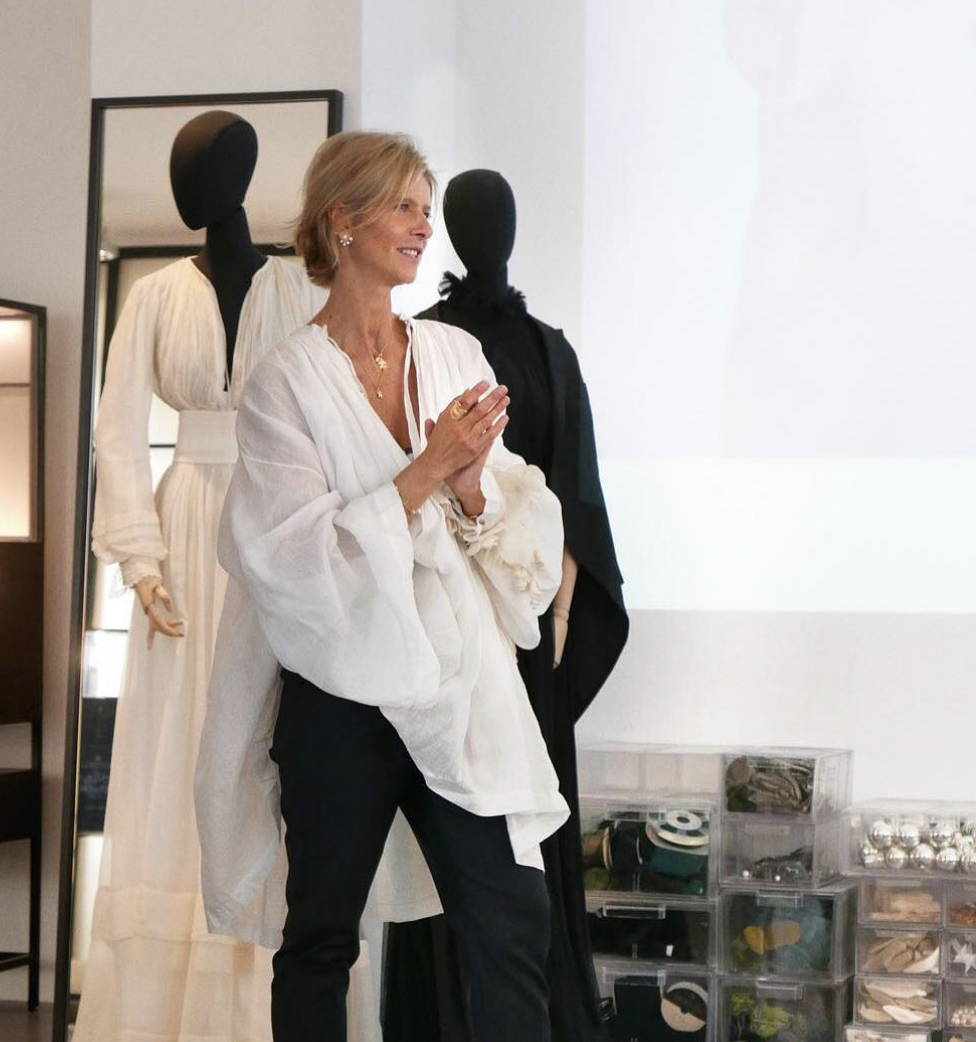 How do you listen to music? (Such as: radio, home stereo, turn table…)
I listen to music from the home stereo when I am with friends or sometimes when I am alone. I listen to the radio when I drive. I love the inspiration of soft music, but often need peace to concentrate on my work.
Who do you listen to?
That depends on the situation. I love classical music for inspiration – but I also love disco or funky pop hits for dancing.
What is a cause near to your heart?
We all need to be much more focused on environmental issues, why I believe in supporting quality in all aspects of life. High quality products typically include more sustainable production processes and packaging. Within fashion and accessories, high-end products are created to last – which reduces the need to always purchase new products.
What is your favorite color?
I am actually obsessive with all colours and love to create various, contrasting palettes for different moods and occasions.
Which animal expresses your spirit?
Our brand's icon piece is the Elephant pendant designed by my father. He has always been hugely inspired by elephants, and this fascination transferred to me. The elephant is indeed an impressive animal, and to me it expresses some of the values I treasure most: Loyalty, wisdom and strength.
Describe your ideal evening not working
Cooking a beautiful meal with my family and closest friends – and, weather permitting, dining on the terrace.
Describe your favorite outfit
I have always loved to dress up, and I often play with different styles. From a bohemian maxi dress or pencil skirt with a band t-shirt to a no-nonsense suit. I don't have a favourite outfit as such – but I do have a soft spot for dungarees!
Do you play any sports?
I go for a jog on most mornings. Sometimes I attend yoga classes when my schedule allows. I also play tennis regularly, and I have recently begun taking my bike to work.
What's your favorite drink?
Water! We are lucky to be able to drink it from the tap in Denmark. I also like to indulge myself to a Corona on the right occasion!
Do you have any pets?
Two male dogs, and one of them is a puppy. Euphemistically speaking, puppies are challenging!!
What is your most indulgent treat?
I bake a healthy banana bread every week. My blood sugar sometimes dictates a treat, and this bread can keep me going for a long time.
What is your most loved neighborhood spot?
I live right next to a forest, and this is actually my favourite spot. I was raised to thrive outdoors, and the forest is where I regain my calm and where I feel most inspired.
How do you order your coffee?
­Double shot espresso with skimmed milk.
Any advice for the youths of our country?
Stay away from guns and drugs!
What is your favorite jewelry look?
The effortless one. Jewellery should look completely natural on the person wearing it.
Is there such a thing as wearing too much jewelry?
There is – if there is no consideration for style and situation. Wearing a lot of jewellery can be fun and look amazing with the right outfit for the right occasion. A vast amount of bling on the wrong occasion risks making the jewellery appear pretentious.
What is your favorite kind of shoe?
I adore heels, but I mostly wear sneakers.
What is your favorite book or type of writing to read?
I love to read, and I am in awe of the level of narrative details mastered by authors like Anthony Doerr.
Mountains or beach?
Every single one of nature's sceneries is quite a miracle. I live in a country where the shoreline is never more than an hour away. I am fortunate to live right by the ocean, so the beach is a natural part of my life.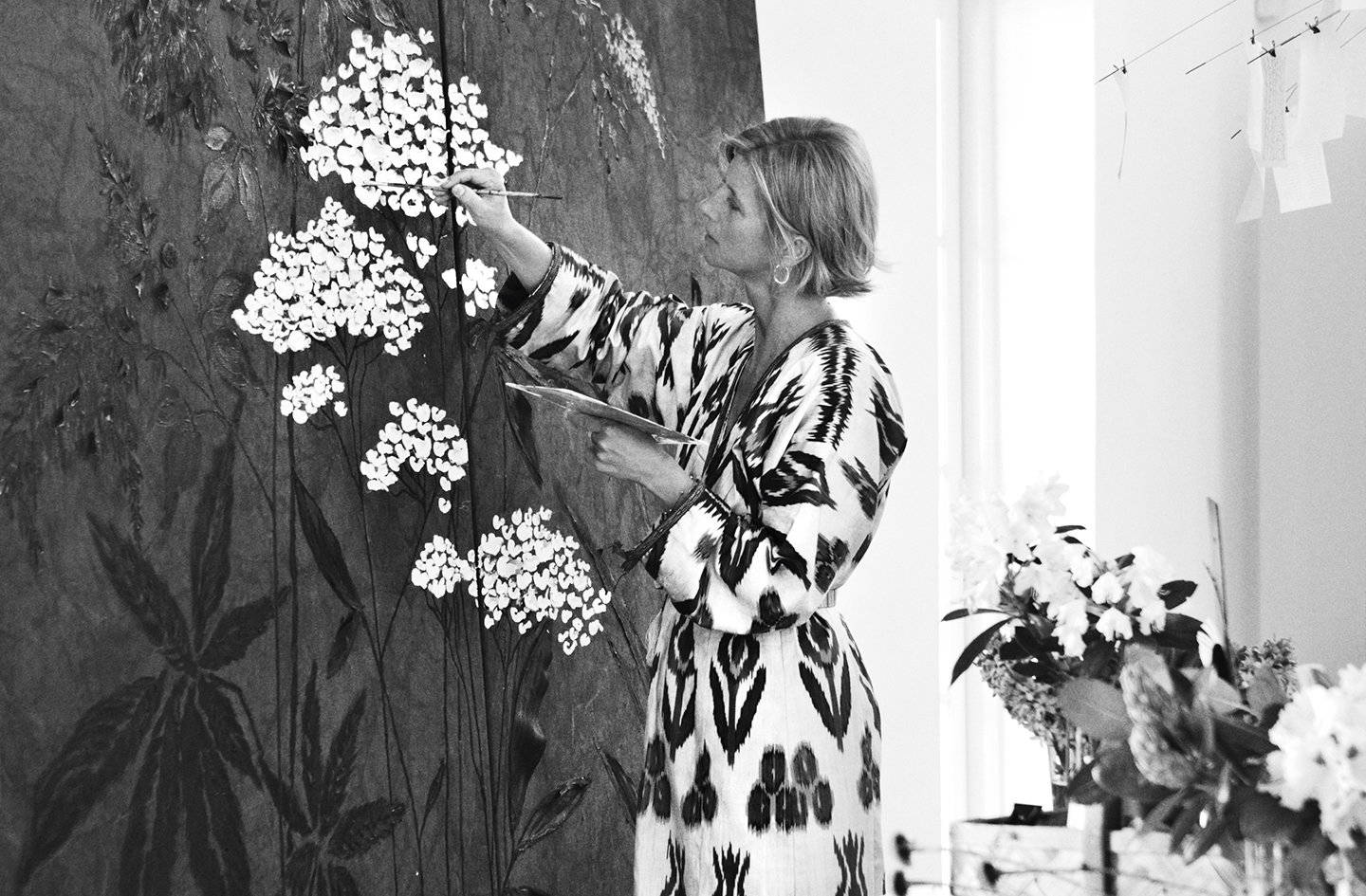 Silk or cashmere?
Paris or New York?
Paris. I lived there for three years, and the city of lights holds a special place in my heart. I wouldn't mind flying on to New York from Paris though.
Coffee of wine?
Do you live by any mantras?
Be present. Take your time – it is a question of quality.
What do you always carry with you?
My sketchbook. I need to be able to jot down ideas and inspiration right away. Also, I always carry a slice of my home-baked banana bread.
What is in your purse?
My sketchbook. My glasses. My scarf.
What is your most cherished possession?
Although they are not my possession, my three children and my husband are what is most precious to me. I am also very fond of an earring I created with a diamond stud and a large heart-shaped diamond as a jacket pendant. My husband gave me the diamond for our anniversary, and I wear it instead of a wedding band.
Do you have a nick-name?