---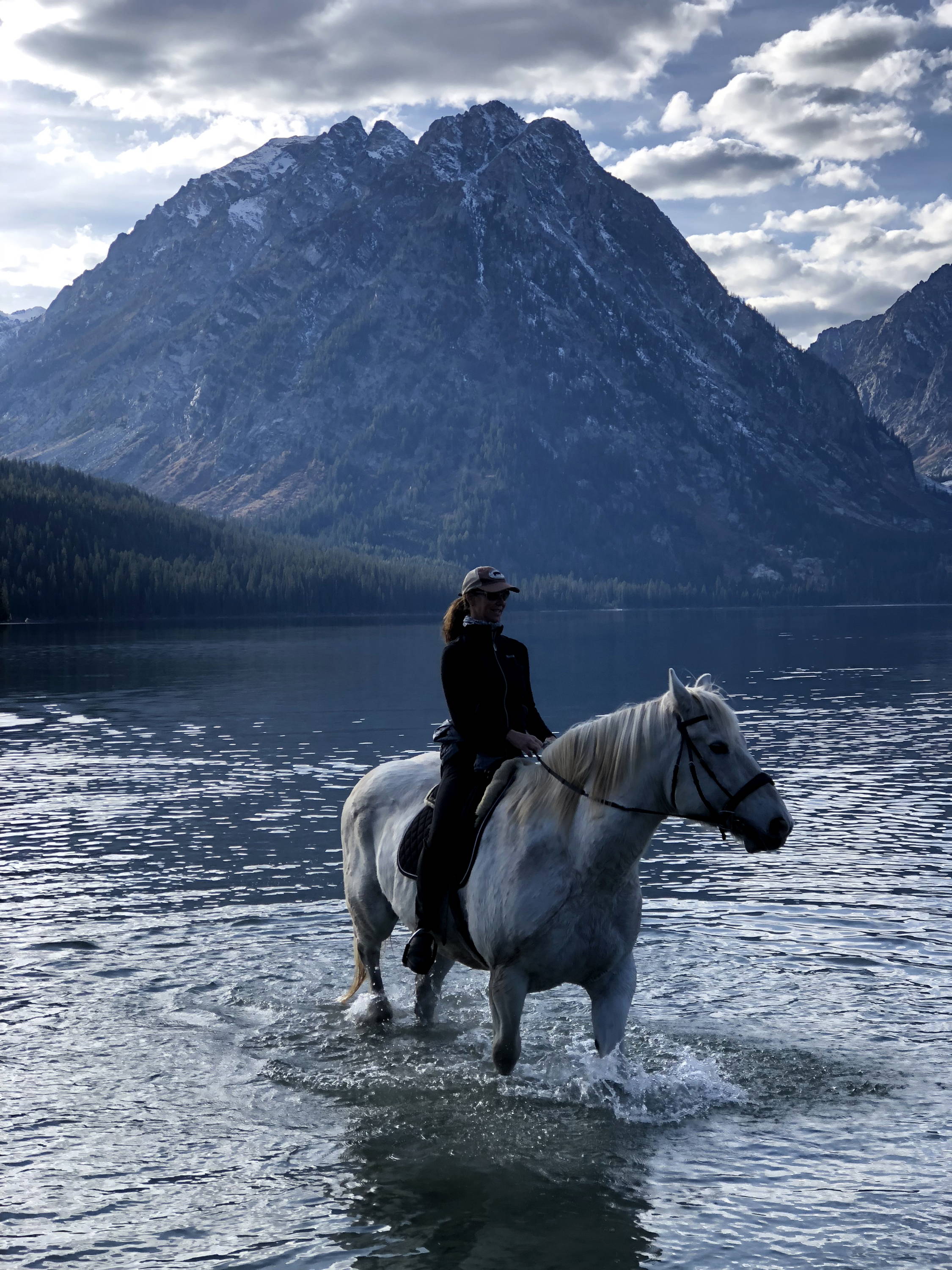 This September and October in Jackson, Wyoming we were blessed with an indian summer! Often times October is a snowy month here, but this year we had warm tempertaures and dry weather all the way through the month. This gave us the chance to check off some of the hikes and adventures that we never had the time to do during the busy summer season.
Last week Tayloe went up to one of the lakes in Grand Teton National Park with her friends and her horse, Pablo. The lake is rather shallow, so the horses were able to walk out into the lake and play in the water. The image above shows Tayloe & Pablo practing dressage and taking in the fantastic views beneath the Tetons.
Of course, we woke up to snow-topped roofs this morning, but at least we enjoyed the wonderful weather while it lasted! Our surrounding landscape never ceaes to inspire and amaze us. We feel so lucky to do what we do where we do it, and want to thank all of you who support us. We are humbly grateful and amazed at our loving guests and clients.