Come get to know Anna Porcu wih these fun questions about her personal lifestyle!
---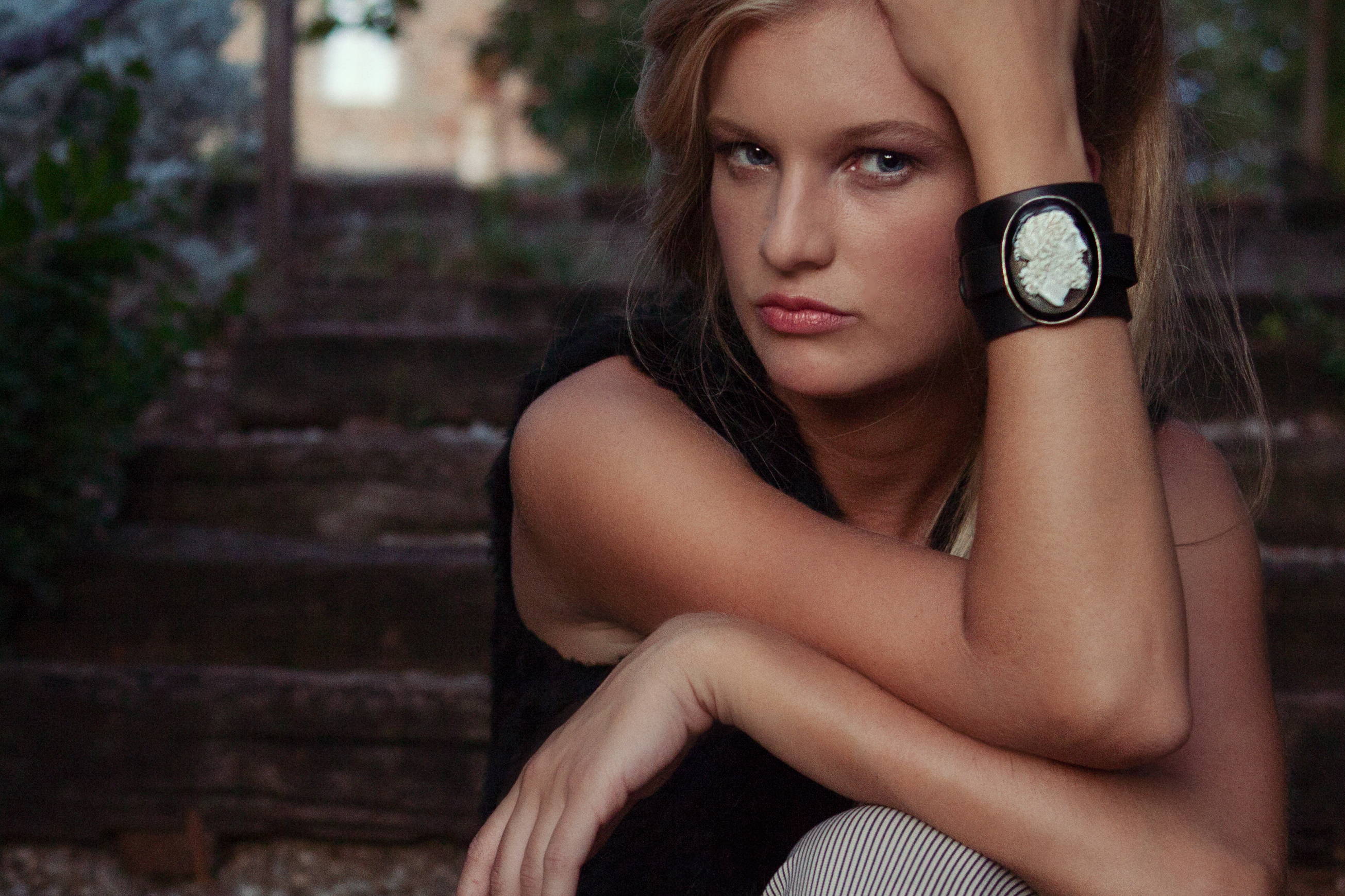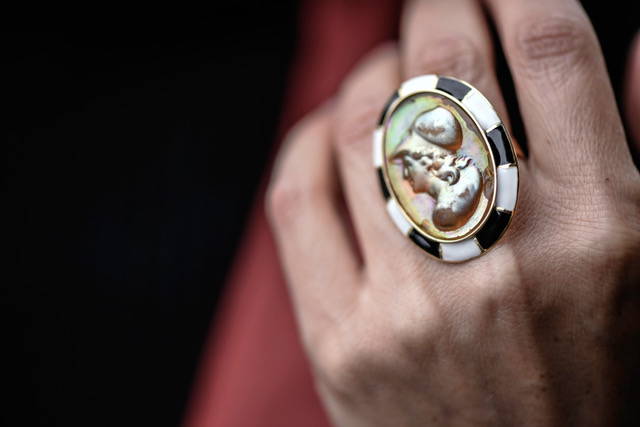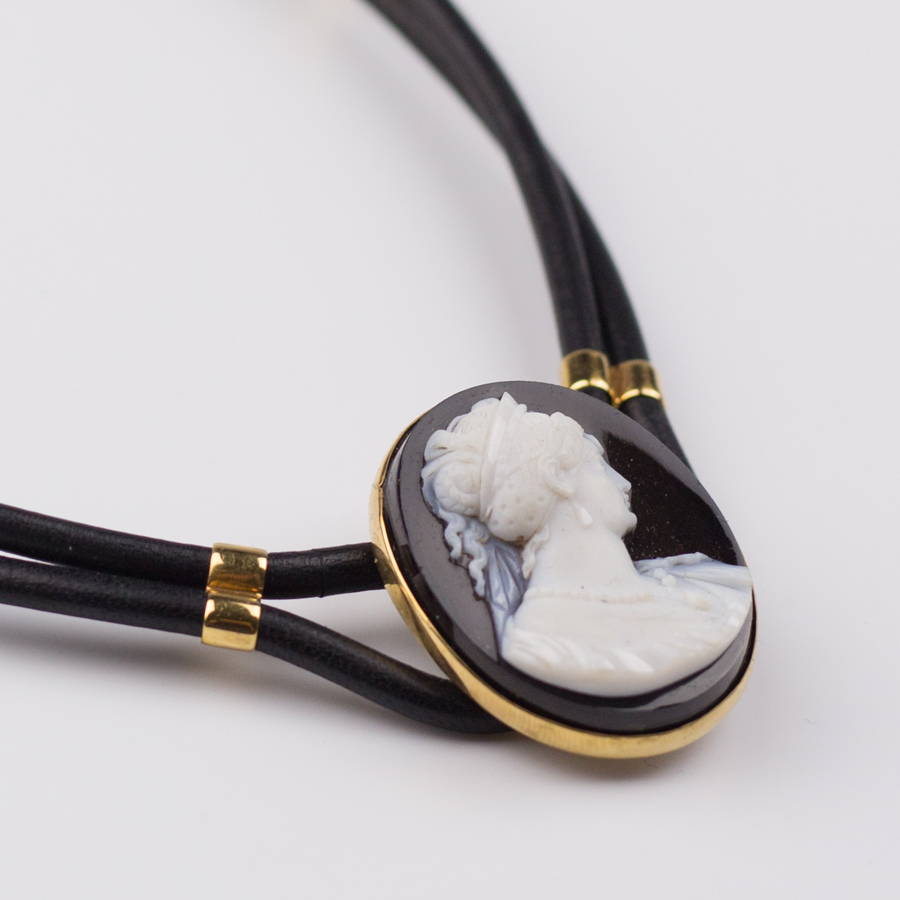 ow do you order your coffee? I am one of the few Italians who don't drink coffee. I drink tea.
Any advice for the youths of our country? Be always with your soul and your mind open, be always determined in reaching your dreams and curious of life.  
What is your favorite jewelry look? I prefer a big single piece. Not dressy look.
Is there such thing as wearing too much jewelry? Everybody has to wear as much as feels. Once a client came into my store with an arm completely full of bracelets, over the elbow, and she asked me"can you choose and put one of yours?"
What is your favorite kind of shoe? ankle boots with or without heels.
What is your favorite book or type of writing to read? Novels with historical settings (XIX century), but I do love also contemporary settings....NOT science fiction.  
Mountains or beach? Beach of Sardinia to relax, mountains to walk and dream.  
Silk or cashmere? difficult to choose. Let's say cashmere
Paris or New York? Paris when I am in a romantic and more relax mood, New York when I need energy and adrenalin
Coffee or wine? absolutely wine in the evening
Do you live by any mantras? I do live trying to be always open minded, curious and generous.
What do you always carry with you? a note book and pencils to color for my girls....so they can draw while they are waiting in a restaurant, at the airport or in any place while I am working.
What is in your backpack? A small small backpack with a pair of jeans, a plain t-shirt, a scarf, two of my pieces of jewelry, my beauty case, sun glasses, a book, a phone, a pen and a little agenda to take notes-ideas....well of course a credit card!  
What is your most cherished possession? All my memories...my childhood and my travels. They helped me (different situations, nature, people, art) to became what I am.
Do you have a nick-name? Yes, my friends call me NI (it comes from Annina, then Nina, then NI) Annina means little Anna, because I am tiny.
How do you listen to music? (Such as: radio, home stereo, turn table…) Lots of Radio in the car because I travel so much for work, but I love to listen music also while I am home in my home stereo.
Who do you listen to? It really depends on my mood, from Frank Sinatra to the red-hot chili peppers. To Relax I love jazz and blues.
What is a cause near to your heart? As a mother I am very close to every cause connected to children. Every month I donate to UNICEF.  
What is your favorite color? For years I would have said Green, now Lapis lazuli BLUE.
What animal expresses your spirit? The Horse, a free soul able to follow some rules if requested...but inside Always free.  
Describe your ideal evening not working. Absolutely with my family (my husband, my two girls, my dogs and cats). Starting with an aperitivo- dinner in the country fields and finishing looking at the sky with our telescope with all of the funny questions that children ask us from looking at the stars.... "WHAT HAPPENS IF A STAR FALLS ON OUR HEAD?"
Do you play any sports? I love riding horses and in winter time to ski.
What's your favorite drink? In summer time Mojito, in winter time a good red wine as Brunello di Montalcino
Do you have any pets? I Love animals. I do have 2 dogs, two cats, 10 chickens and 4 ducks.
What is your most indulgent treat? A cup of freshly cut peaches with lemon, fresh mint and a little ice cream on top!
What is your most loved neighborhood spot? It is just the view from my garden in my country house in Tuscany...I have in front a valley of hills within the back the city of Volterra with her medieval towers and even further away the Apennines snow covered for several months a year. The sunsets are spectacular!