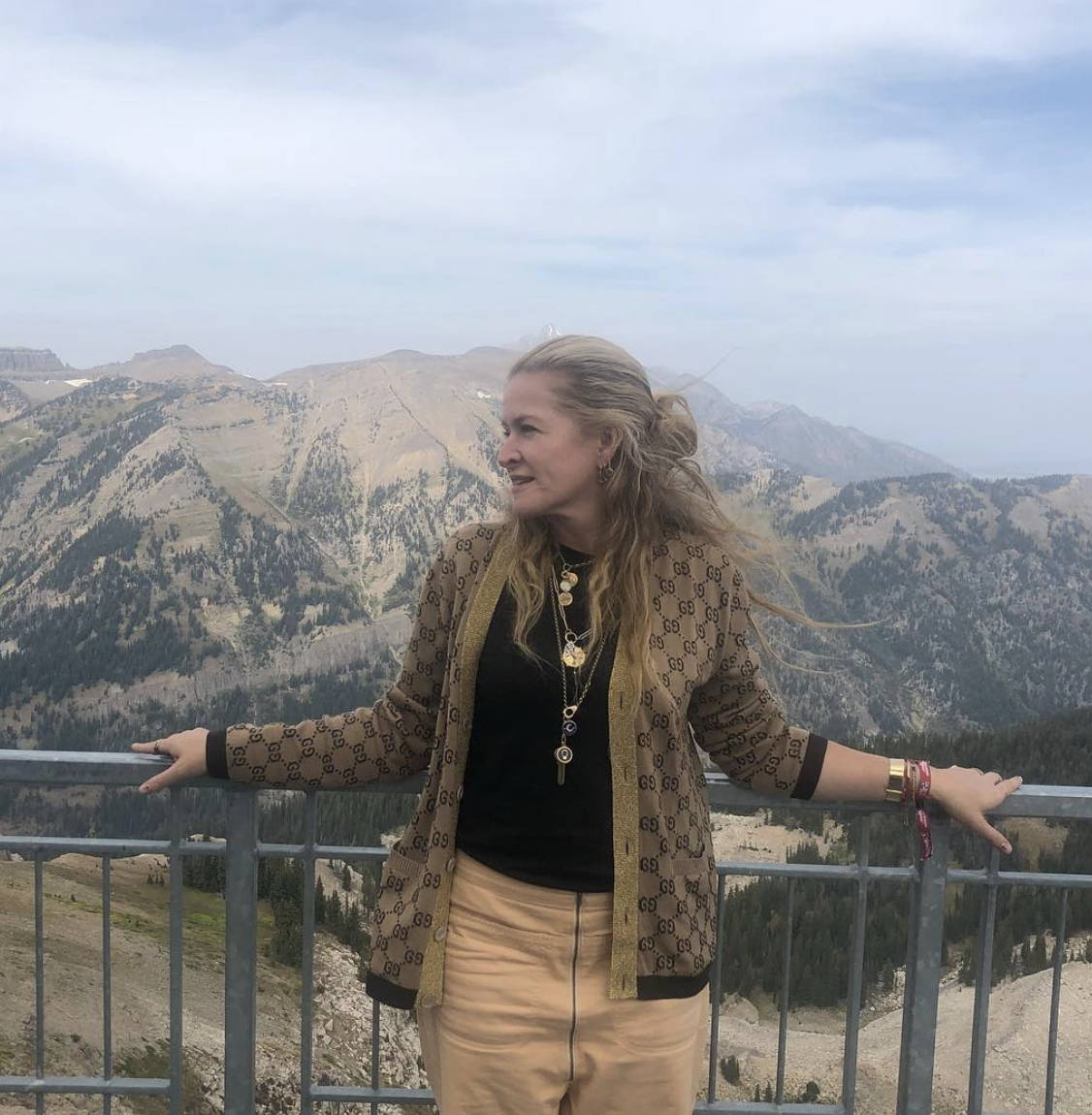 The image above was taken when Beth visited us here at the gallery this past summer.
We took the tram up to the top of Rendezvous Mountain at 10,449 feet and walked around enjoying the gorgeous afternoon,
With the hope of getting to know Beth better, we sent her this questionnaire to get a closer look into her daily life!
---
How do you listen to music? (Such as: radio, home stereo, turn table…) radio
Who do you listen to? florence
What is a cause near to your heart? equality
What is your favorite color? orange
What animal expresses your spirit? fox
Describe your ideal evening not working: reading, glass of wine
Do you play any sports? tennis
What's your favorite drink? Iced tea
Do you have any pets? neo: klee kai
What is your most indulgent treat? massage
What is your most loved neighborhood spot? Two hands
How do you order your coffee? I don't drink coffee
Any advice for the youths of our country? Be present.
What is your favorite jewelry look? layered
Is there such thing as wearing too much jewelry? Never.
What is your favorite kind of shoe? Snakeskin knee high boot. Low heel.
What is your favorite book or type of writing to read? Historical fiction.
Mountains or beach? beach
Silk or cashmere? silk
Paris or New York? New york
Coffee or wine? wine
Do you live by any mantras?   Six of them: Simplicity. Peace. Integrity. Community. Equality. Stewardship.
What do you always carry with you? Keys to house
What is in your backpack? I don't own one.
What is your most cherished possession? A painting of Gem by Anh Duong
Do you have a nick-name? Honey bunny