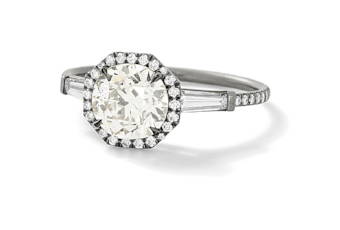 Love is always in the air.
And while the initial feeling is so sweet, it soon becomes decision time.
There are lots of different designs, styles and cuts of engagement rings and wedding bands.
Even though this ensures that you can find a unique ring, the process of finding the perfect design quickly becomes complicated.
Luckily, we have a few tricks here at Tayloe Piggott Jewelry in order to help you and your loved one find the perfect ring that truly expresses your unforgettable love.
Monique Péan visited us last week and brought some of her latest designs for engagement rings.
We love her modern take on the traditional, classic look.
We hope you are able to capture your love with one of the stunning designs featured in this lookbook.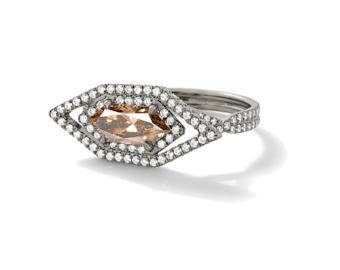 Come by the gallery to find your muse amid Monique's collection of engagement rings and wedding bands.
Monique Péan is widely known and respected for her line of environmentally friendly high-end jewelry. Consciously using only sustainable materials that cause zero harm to our world, Monique Péan Jewelry works with exceptional resources such as fossilized dinosaur bone and walrus ivory to hand make each distinct jewel in SoHo, New York. Dedicated to raising awareness of environmental and cultural issues of our time, each sale of Monique Péan directly supports global philanthropic organizations, such as charity: water. Opening our eyes to the beauty of many diverse cultures, Monique Péan jewelry represents indigenous art and culture from around the world.
---
Not quite the style you are looking for?
We also carry other remarkable, one of a kind styles by world renowned designers such as Todd Reed, Ole Lynggaard Copenhagen, Luna Scamuzzi and many more. If you would like more information, please reach out to us at 307- 733-0555.